The secret to building strong supplier relationships!
Procurement professionals, understand the pivotal role suppliers play in your business success. Therefore establishing and maintaining strong communications with suppliers is vital to ensure smooth operations and achieve corporate goals. That's why here at Pulse we believe effective communication is the cornerstone of any successful business relationship. The procurement professionals we talk to shared how they foster good supplier relationships with clear and consistent communication to negotiate favourable terms and conditions.
Procurement professionals explained that clear and consistent communication helps in understanding the needs and limitations of both parties. With this knowledge, procurement professionals said they can negotiate favourable terms and conditions that benefit all parties involved. For example they benefit by:
creating and developing mutually beneficial agreements that drive growth
addressing any issues or concerns that may arise promptly
However, these conversations can be time consuming bound up in emails trails, sending and resending documents, clunky excel spreadsheets containing links that become difficult to track, no audit trails and fail to comply with good goverance.
That's where Pulse Market comes in! Our innovative platform empowers procurement teams with communication tools, streamlining interactions with suppliers and enhancing collaboration. With Pulse Market, we can take your supplier relationships to the next level!
In today's business environment, it is not uncommon for a growing company to focus on its core proposition and outsource activity to third-party vendors. This often leads to an increase in the number of vendors and, as a result, an increase in risk. These risks can include data breaches, data exposure, and non-compliance with regulations such as GDPR.
If a company does not have Vendor Risk Management in place, it is likely that it has a high level of unmanaged risk leaking out through their suppliers.
Asking the following questions can help you determine if your company is at risk:
Does your company perform vendor management? If so, what information is collected and analysed? How is it used/stored?
Who are your key vendors? How do you determine/identify/classify them?
Do they store/host sensitive data on their IT systems?
Have they access to data that could harm financial or brand reputation if stolen?
If the vendor suffers a data breach, will that require reporting?
If the vendor suffers a significant outage, would your business need to activate its continuity plan?
The Importance of Vendor Risk Management (VRM)
VRM is crucially important because it helps companies to identify, assess, and mitigate risks associated with third-party relationships. By understanding the risks involved with using third-party vendors, companies can take vital steps to safeguard the organisation from potential disasters.
There are several benefits of vendor risk management, including:
Reduced costs: By identifying and assessing risks early on, companies can avoid costly disasters down the road.
Improved decision making: VRM programs provide companies with the information they need to make informed decisions about which vendors to use.
Enhanced security: By taking steps to mitigate risks associated with third-party vendors, companies can improve their overall security.
Compliance with regulations: Implementing a vendor risk management program can help companies comply with various regulations, such as finance regulations.
By taking the correct steps to mitigate these risks, businesses can improve their overall security and compliance with regulations. Implementing a vendor risk management program can also help businesses save money by avoiding costly disasters down the road.
Talk to Pulse Market about Vendor Risk Management for your business.
Find our more about about Vendor Risk Management on Pulse Market
Whenever we meet a client or listen to a person, we learn. At Pulse, we are always on the lookout for ways to continually improve our platform and support our clients. In order to learn more about the challenges organisations face with vendor risk management and third-party risks, we're conducting a survey.
We compiled the survey to engage attendees at the DNA conference. We didn't expect it to be such a big talking point and now sharing it widely on our digital channels. The 3-minute survey with 10 questions stimulated conversations that lasted up to 60 minutes. Why? The questions really got people thinking about who they do business with and who their suppliers do business with.
As a result of the survey, businesses are becoming more aware of the risks associated with suppliers, such as cyber-attacks, data loss, regulatory compliance failures, financial uncertainty, and unethical business practices. Risks that can lead to reputational damage, financial ruin or both.
How do you compare? Take the Survey
Check out the surprising results below and take the short survey to see how you compare. There is no right or wrong answer – it is simply to get you thinking more about who you are doing business with.
Results in for 'Do You Know Your Supplier' Survey:
Our founder Michael O'Shea is delighted to be invited to appear on the panel at The ESG Summit 2022 in Dublin.

Michael will be talking about supply chain resilience and how to identify and remove risk from your supply chains. This is a highly relevant topic for anyone who wants to work in an ethical and socially conscious business world.
Michael O'Shea Michael will be joining the panel with Catriona Riordan of Turner & Townsend alongside Dave Fitzgerald of Ornua.

We're looking forward to hearing the discussion around reducing scope emissions and the importance of embedding sustainability across your supply chains.
You can learn more about Scope 3 in an article from Greengage

🎟 Summit tickets available:
https://esgsummit.ie/
Come along and join Pulse Market at an exciting new event for the rapidly growing Scottish Tech Sector: The Digital DNA.
The event is being held at Glasgow's SEC on Wednesday, 28 of September and it is free to attend.
We're Upstart Stars 2022
We're thrilled to share the fantastic news that Pulse Market has been selected by Digital DNA as an 'Upstart Star 2022'. Competition was tight for a place, and we are proud to be one of only 14 to showcase our business alongside some of the most exciting start-ups from across Scotland.
We are delighted to be exhibiting in the Startup village at Digital DNA Glasgow. Be sure to drop by and visit us – we'll be easy to find in the start-up showcase area.
Find our stand and talk to our team about Pulse Market the vendor risk management and procurement platform that makes supplier management simple and easy.
It is an event that is not to be missed. Digital DNA promises to be a busy day packed full of top industry speakers, live Q&As, workshops and networking opportunities for anyone interested in the world of technology.
Digital DNA welcomes all who are interested in the exciting Scottish Tech Sector and you can get your unlimited community pass here: https://digitaldna.org.uk/community-pass-for-ddna-glasgow-2022/
If you want to schedule time in our diary then please email John Ellis
The Pulse Marketplace Product team is currently recruiting for a Junior Product Analyst to join our rapidly growing team.
This is initially a 6-month contract with the opportunity for it to become a permanent role. Our company is based in Dublin, however this is a remote role where you will be joining an amazing, friendly and supportive team located across Europe.  
At Pulse Market you will be joining a team who embrace a challenge and are determined to push the boundaries. We love what we do and enjoy bringing others on our journey. We are excited by change and evolution. Our focus is on building a solution that makes our clients experience great and bring joy to our team too.  Above all we strive to be better for good.  
Job Purpose: 
As a Product Analyst you will work in an agile software development environment researching market and user requirements. You will play a role in delivering our vision and product road map. You will achieve this by collaborating with the product management and engineering teams to create new and innovative features & functionality on Pulse Marketplace. Defining product requirements, assessing alternative approaches and recommending the optimum approach that best fits the end customer needs and desires.
This is a detail orientated role, with lots of room to apply and gain further knowledge within the product environment and across the organisation. You will work closely with product management to build and prioritise the product roadmap. Also work in a collaborative environment with distributed multi-discipline teams across diverse geographies.
If this sounds like you download and view full Junior Product Analyst Job Description
How to apply
Send a 2-page CV with a covering letter by email to nina.krsticevic@pulsemarket.com 
The rapid growth of passionate ethical consumers is revolutionising the procurement process. The knock-on effect on supply chains is far reaching. Soon every link in the supply chain will be expected to provide evidence they are doing their bit and more. Many expert suppliers are missing out on opportunities because they lack ESG credentials.
You can show your commitment to ethical supply chains with a Pulse Market ESG Passport and here are 10 reasons Pulse Market ESG Passport holders can make a difference:
1 Satisfy ESG due diligence, measurement, and regulatory reporting requirements
2 Engage clients who value commitment to ESG
3 Gain insights into your ESG activities
4 Provide transparency around ESG offerings for procurement process
5 Collaborate and create ethical supply chains
6 Amplify trust in your company
7 Attract and retain employees proud to work for a company with purpose
8 Access partner solutions that guide, train and assist with ESG goals
9 Part of an influential ESG leadership community
10 Accelerate action to tackle the climate crisis
Read what are clients are saying about the ESG passport and get a Passport for your company here
Today we are extremely proud to announce the launch of the Pulse Market ESG passport.
The ESG Passport launch, originally scheduled for Spring 2022, was brought forward to support SMEs who can no longer wait to address the urgent climate issues discussed at COP26. It is also driven by the ethical consumer revolution with its far-reaching impact on financial services firms and their supply chains.
Michael O'Shea, CEO, Pulse Market commented: "There is a real burning appetite across all businesses but especially within Financial Services and FinTech companies of all sizes. These companies are required to conduct themselves and their businesses in a regulated and transparent manner and make a difference for good. ESG has been the area our supporters and clients have their biggest challenges and biggest opportunities. Our platform can now support their ESG journey from first early steps to long term success."
The earlier than planned launch of the product was made possible by securing funding through Enterprise Ireland's High Potential Start-Up (HPSU) programme. And we are incredibly grateful to Carol Gribbon, Enterprise Ireland's Divisional Manager and their team for the ongoing support of our vision for Pulse Market.
Enterprise Ireland's Divisional Manager, ICT & International Services, Carol Gibbons said: "At Enterprise Ireland we have always been committed to helping founders start and grow their businesses internationally. Pulse Market is a great example of an innovation-led start-up, and we are delighted to back the company as it launches its new ESG Passport for Financial Services companies, which aligns the Pulse Market platform with the global sustainability agenda."
About the ESG Passport?
The Pulse Market ESG Passport, endorsed by Scottish Investment Operations (SIO), is effectively a sustainability health-check for financial services providers and suppliers to the industry.
Businesses complete the ESG Questionnaire quickly and easily online, in return receive a personalised ESG report, a comprehensive ESG guide to enable them to act now and reach ESG goals faster, and they may publicly display their company's new ESG credentials with the downloadable Pulse Market ESG Passport.
Mark Carruthers, CEO Scottish Investment Operations commented: "SIO is committed to supporting its membership, including prominent financial firms, as they seek to lead the financial service world globally in ESG, ensuring ethical supply chains. We are delighted to launch the ESG Passport, in conjunction with Pulse Market, to ensure that our firms' suppliers have an advantageous starting point to begin their ESG journey."
Who is the ESG Passport for?
The Pulse Market ESG Passport is designed to support the financial services industry and its suppliers who are facing new challenges to satisfy ESG measurement and reporting requirements, such as Sustainable Finance Disclosure Regulation (SFDR).
Bonus time - find out more:
You can find out more about the passport and our incredible introductory offer with additional bonus visit: ESG passport
If you are in procurement or vendor management and are interested in supporting your supply chain through the ESG Passport, email a member of our team at exec@pulsemarket.com
Intro 
We have an amazingly talented team from all around the world and we'd love you to get to know them. So that's why we've asked them a few questions to discover more about  the team behind Pulse Market. Today let's meet Mariana Azedo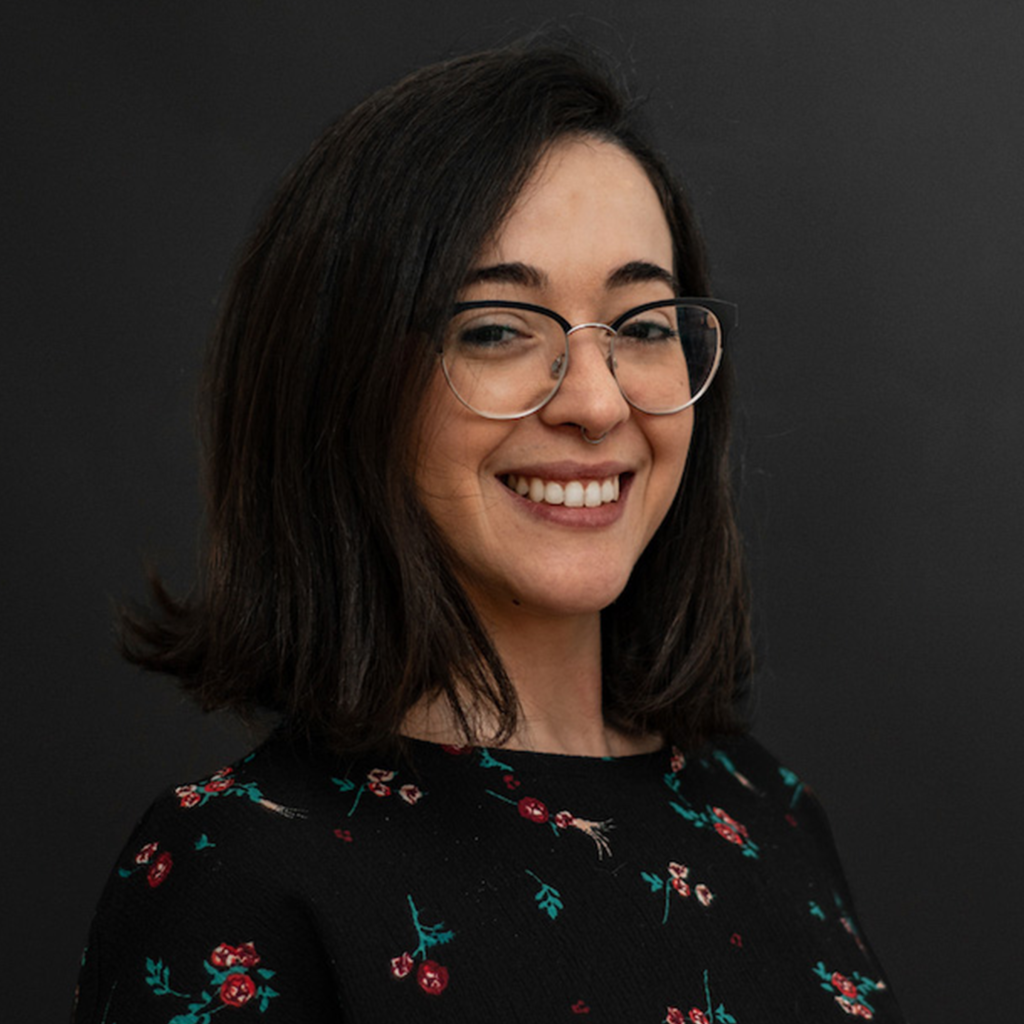 Hey Mariana tell us a little about you?
My name is Mariana, and I'm from Campinas, a city in the São Paulo region of Brazil. I have a Bachelor's degree in Visual Design and a Master's degree in Computer Science. In an advertising business in Brazil, I worked as a UX/UI designer for almost 8 years. Many chances presented themselves to me, and I fell in love with user experience and user interface design. I also became an expert in Proposal Presentation, where I could be a member of the winning team for clients like Bayer, Xbox, McDonald's, and many other major corporations.
Since 2018, I've been based in Dublin, Ireland. My goal was to improve my English skills and continue my education to acquire a Master's of Science in Computing.
What do you like most about your role with Pulse Market?  

What I enjoy the most is the freedom to innovate and bring fresh ideas to the table. I love working as a UX/UI designer, making sure everything looks amazing and is easy to use. This is something that every designer wishes for in their workplace.
What is your biggest achievement to date (personal or professional)? 
I've worked in a variety of industries since moving to Dublin. My major objective at the time was to return to my line of work and further my career. I worked as a food assistant in a hospital during this period. Despite the fact that I was not in my industry, I was always thinking like a UX designer. I built and developed a conceptual program that helps the staff build a meal plan for all of the patients while also tracking and managing their diets. This software was my final project, and I earned a First-Class Honours, and it was used as an example for the course, and it continues to be an inspiration to new CCT students. I started working as an intern at Pulse Marketplace a month before my degree ended, and it was there that I met Taise. Pulse Marketplace challenged us to develop a low-fidelity Curator flow, which we executed in two weeks. Michael ultimately gave us a full-time contract, and I was able to achieve my aim.
Given the chance who would you like to be for one day and why? 
I would say David Bowie, I admire how super creative he was, not just making songs but being part in production to a lot bands and musicians.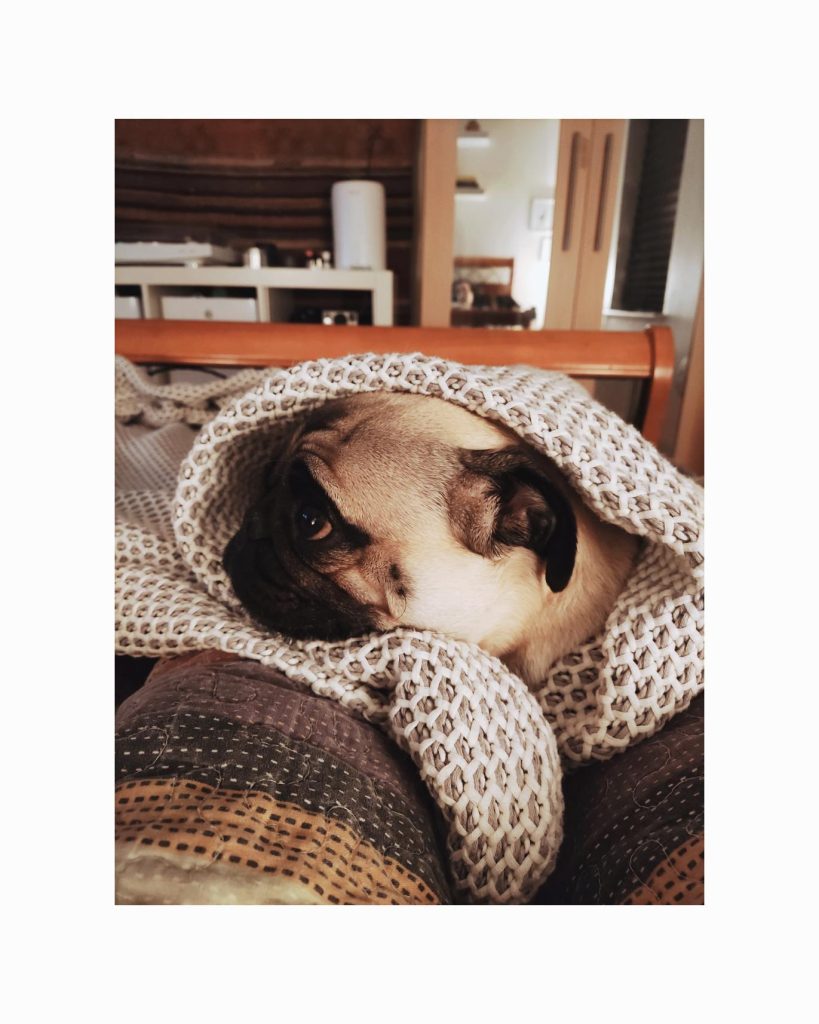 Let's get to know you a little better with a quick fire round questions 
What's can you see out of your window? 
My porch and my neighbour's flower-filled backyard are visible. I occasionally see them gardening. 
What celebrity would you like to meet at Starbucks for a cup of coffee?
David Bowie, without a doubt, but that would be in another universe.
Where's your favourite place in the world? 
It's difficult to say because I've visited many different places. I loved Firenze in Italy, but I'd like to travel ta monastery in the middle of nowhere, perhaps in a remote location in Far-East Asia, and remain for a month to recover from all of the insane information we receive every day.
What was your favourite subject in school? 
Definitely, Arts. 
What's your favourite music genre? 
I enjoy a wide range of musical genres, but my favourites are rock and indie. 
Which song do you secretly rock out to when no-one is watching?
There are a few pop songs that I enjoy; have you heard any of Ru Paul's work? 
What did you want to be when you were small? 
An astrophysicist.
What's your favourite book, video game, movie or Netflix boxset? 
Well, I enjoy documentaries and Super Nintendo games, but my favourite is cartoons. 
If you could go back in time, what year would you travel to? 
2014
Pineapple Pizza. Yay or nay? 
Nay. Less is more in this case. Did you know that one Italian dies every time you put pineapple on a pizza or break your spaghetti noodles? As a result, never do that.