Are you ready to ignite your career and fuel our growth? We are thrilled to say we are hiring a Head of Sales, who will lead our business to dizzying new heights. As Pulse Market continues to expand, we're looking for a dynamic leader who is ready to shape their own future and the future of Pulse Market.
Why join Pulse?
Pulse Market is an early-stage tech startup that has already attracted serious investment and talent. Our organisation is growing rapidly, with a talented team spanning across Europe, from Dublin to Budapest. With the addition of our new Head of Sales, we are poised to accelerate our growth and reach new horizons.
As a senior member of Pulse, you'll experience an exciting opportunity to create, shape, and head up your own team, driving Pulse's commercial success. We're looking for someone who thrives on challenges and is determined to push the boundaries to create a truly global enterprise.
Make an impact
The Head of Sales position at Pulse Market is more than just a job. It's a chance to make a significant impact on a rapidly expanding SAAS platform with the opportunity of equity participation.
Joining Pulse Market means joining an ambitious and supportive team. We embrace change and evolution, constantly pushing ourselves to be better. Our focus is on building a solution that not only makes our clients' experiences great but also brings joy. We believe in the power of collaboration, and together, we strive to exceed expectations and create a positive impact.
At Pulse Market, we're not just building a company; we're building a community. We love what we do, and we enjoy bringing others on our journey. As our new Head of Sales, you'll be surrounded by like-minded individuals who are passionate about their work and are excited to make a difference.
Ready to apply?
So, are you ready to take the leap and join our incredible team? Are you prepared to embrace challenges, drive sales, and play a vital role in our growth story? If you're looking for a thrilling opportunity to shape the future of a fast-growing startup, we want to hear from you!
Apply today, and let's embark on this exciting journey together.
Download the Head of Sales Job Description now and apply today by emailing a covering letter and CV to Sarah at jobs@pulsemarket.com
The Pulse Marketplace Product team is currently recruiting for a Junior Product Analyst to join our rapidly growing team.
This is initially a 6-month contract with the opportunity for it to become a permanent role. Our company is based in Dublin, however this is a remote role where you will be joining an amazing, friendly and supportive team located across Europe.  
At Pulse Market you will be joining a team who embrace a challenge and are determined to push the boundaries. We love what we do and enjoy bringing others on our journey. We are excited by change and evolution. Our focus is on building a solution that makes our clients experience great and bring joy to our team too.  Above all we strive to be better for good.  
Job Purpose: 
As a Product Analyst you will work in an agile software development environment researching market and user requirements. You will play a role in delivering our vision and product road map. You will achieve this by collaborating with the product management and engineering teams to create new and innovative features & functionality on Pulse Marketplace. Defining product requirements, assessing alternative approaches and recommending the optimum approach that best fits the end customer needs and desires.
This is a detail orientated role, with lots of room to apply and gain further knowledge within the product environment and across the organisation. You will work closely with product management to build and prioritise the product roadmap. Also work in a collaborative environment with distributed multi-discipline teams across diverse geographies.
If this sounds like you download and view full Junior Product Analyst Job Description
How to apply
Send a 2-page CV with a covering letter by email to nina.krsticevic@pulsemarket.com 
At Pulse Market we are always looking for ways to do better and be greener. So we decided to survey our global team to find out how green are we.
You can check out the results below and read our 6 top tips for more sustainable living.
Here are some simple ideas for your business to become more environmentally friendly
ESG reporting is top of mind for organisations in 2022 and beyond. But who is ready?
While larger organisations are appointing heads of sustainability or head of impact many smaller organisations are struggling to keep up and are feeling overwhelmed.
There are many ways businesses can become more environmentally friendly. Some small changes include:
Switching off equipment when it is not in use
Using recycled paper and ink cartridges
Encouraging employees to take public transport or cycle to work where possible
Installing energy-efficient light bulbs
Swapping to biodegradable cleaning products
Using reusable cups and water bottles
Composting food waste
Make a donation to an environmental charity or cause.
Individuals can also contribute to sustainable procurement and ESG initiatives by:
Buying products from companies that prioritise sustainability
Reducing the amount of waste they produce by recycling or reusing items instead of throwing them away (e.g., shopping bags made out of plastic bottles) and donating unwanted clothing to charity shops.
Choosing low carbon footprint alternatives like electric cars over petrol vehicles, which produce more CO₂ emissions per mile traveled due to combustion engines being less efficient than batteries.
Making a donation to an environmental charity or cause can also help further these initiatives because the money donated provides funding for research on how we can make our lives greener and more sustainable.
More and more consumers are making environmentally focused decisions it is driving positive change - this is having a knock on effect on supply chains. To help financial services buyers we designed the ESG Passport. It is a turnkey solution that is simple, educates and aligns buyers and suppliers ESG goals and vision.
Read about our ESG Vision
We caught up with Pulse Market's busy Senior full stack developer Jose Manuel Fernandez this week to discuss the process of getting into software engineering and some exciting projects he has been working on.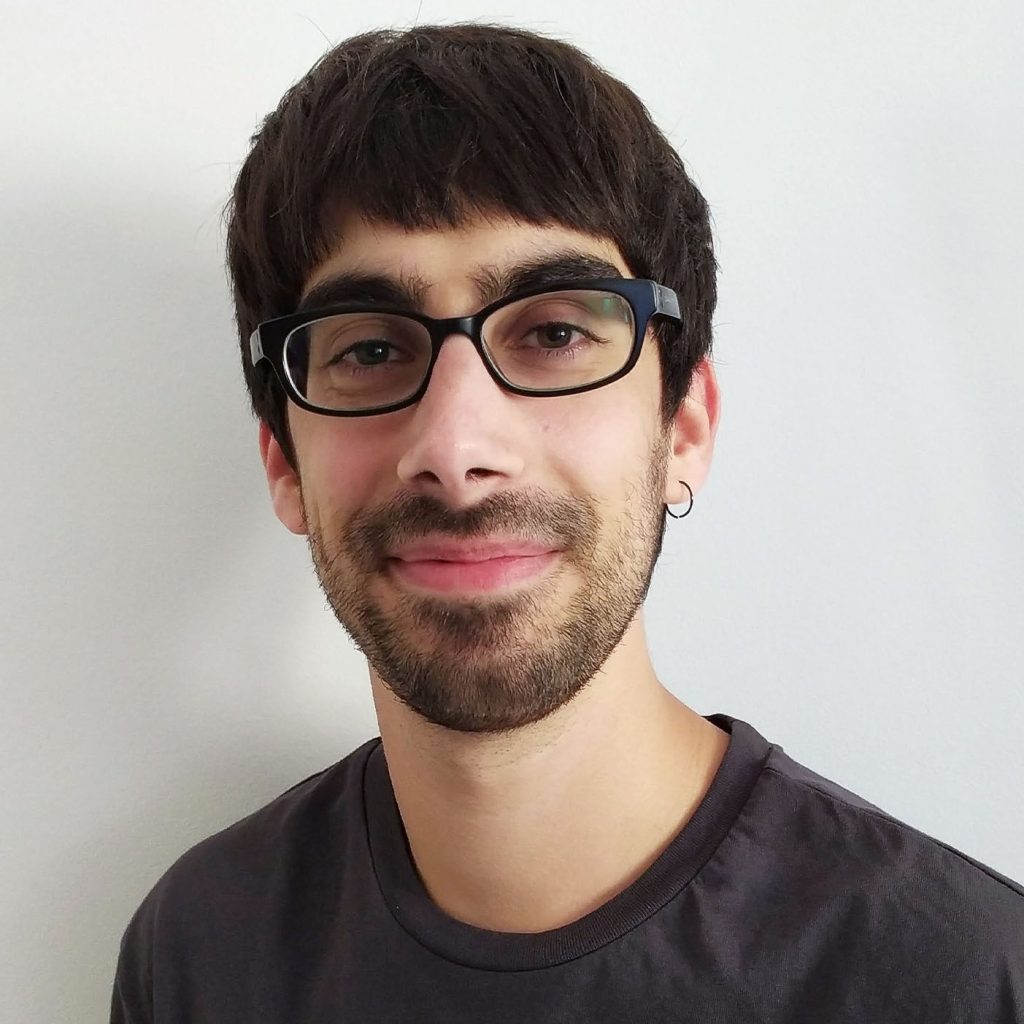 Tell us a little about you? (your background, qualifications, which town/city your live etc)
Hi!
My name is Josema, I am 27 years old, I am from Spain, and I live in the wonderful city of Sevilla, in the land of Olive oil, Andalusia, in the south of Spain.
I am a software developer with 5 years of professional experience, but with more than 10 years coding.
I quit university and studied something more real world studies instead of theoretical, something like a Bachelor's degree called Superior Degree, a 2 years computer science program.
I lived for 4 years in Dublin, but I moved back home due to the pandemic and thanks to support from Pulse.
How did you end up in software development? Where did you start?  
Honestly, it was my mom! I have always been hooked on how videogames work and how do websites work, so as I grew up, I kept increasingly interested on the "how's" of how things were done, and I just ended up reading about coding. When I was 14, I bought a book from the 90s on how to build a website in HTML and CSS and ended up creating a black and white retro website and was absolutely flabbergasted about it.
When I was younger, I did not think you could make a serious career out of the web industry, I always thought that you could only be a genius developer, so when I had to choose a career, unbelievably, I was between History, Lawyer, and Physics. My mom made me snap out of it and forced me to study what she always knew I wanted to study!
What do you love about development work and your role as a full stack developer?  
What I love about developing is the art side of it. You have an objective, a vision if you will, whether is something big as creating a whole business or just a simple feature your website needs. This vision then leads to planning and thinking, then you design and finally you make it real through coding.
You just made something intangible become tangible, and that is art. Not as fancy and awesome as creating a statue or a building, but still followed the same artistic path of creation.
I always thought of me as a thinker and not a coder. I am sure that there are people who can write code as good as I could in a shorter time, however they usually spend less time thinking about the whole picture than I do. I love that side of the development process. And that is precisely what I do for Pulse and what it is required of me, think about 1 or 2 step ahead of what we are developing to get to the place we want to in a faster time, with a better quality and way more stable than the rest of start-ups.
What projects have you enjoyed working on the most and why?
I think the project I loved the most is the Asset Repository from our Pulse website. Designing how virtual files and folders will behave and must exist in our Databases to replicate a file explorer that everyone has in their computers was quite challenging and fun.
What have you been proud of to date (personal or professional)?  
The asset repository! We had so many sessions with the team and so many options on how we could implement re-usability, folder structures and so many head scratches that when we were done, and we had the plan written down I was so happy. The result is something to be proud of.
What advice would you give to somebody who wants to get into software development?  
Choose a technology that you think you might like, say Typescript, stick with it until you understand what you are typing and where you are writing things.
Ask, do not be afraid of asking, but always research first. We could not do our day jobs without Google and everything you are facing has been already answered and solved in forums.
And lastly, quoting my coding teacher, "in coding, everything is an object. Yes, really, everything". You can think about a movie, a movie theatre, or a movie shop, but all of them will be in their tiny imaginary capsule, contained within it, with their own properties, because all of them are objects
Anything you are excited about coming up? 
On a professional level I am quite excited to see how we can build the foundation on Pulse and how can we become what we should, a billion-dollar company!
On a personal level, I am reading the whole Brandon Sanderson fantasy universe of books; I am quite thrilled about it, loving all of them and wanting to finish all of them so I can know more about it!
Let's get to know you a little better Josema with a quick fire round questions
What's can you see out of your window?
A typical 'andalusian' patio.
What celebrity would you like to meet for a cup of coffee?
Matt Welsh from While She Sleeps or Brandon Sanderson. Even the 2 of them at the same time, it would be a cool experience.
Where's your favourite place in the world?
I don't think I have a favourite place in the world right now. I'd say my home as boring as it sounds!
What was your favourite subject in school?
Physics – yep, I know...
What's your favourite music genre?
Heavy metal – yep, I know
Which song do you secretly rock out to when no-one is watching?
The man by Taylor Swift – yep I know.
What did you want to be when you were small?
A game developer
What's your favourite book, video game, movie or Netflix boxset?
Shadow of the Colossus, a video game.
If you could go back in time, what year would you travel to?
Punic wars times. Just for the sake of true curiosity and lifestyle, although living on those times was not that fun.
If you'd like to learn a bit more about Josema and his work here at Pulse Market check out our features page.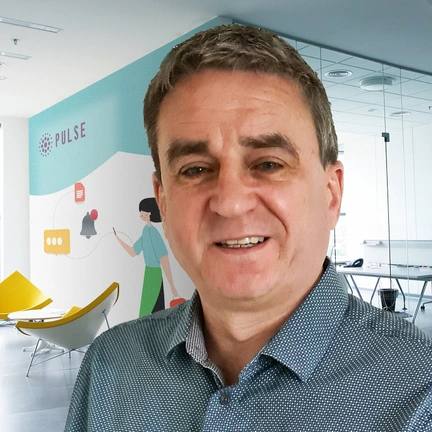 Diversity makes for a great workplace environment.
John Ellis, COO
As a co-founder of Pulse Market, it was a personal desire to be part of a diverse, dynamic and energetic company who had sustainable and ethical business practices at its core. Thankfully my co-founders all agreed, and we set off on an amazing journey.

At Pulse Market, we recruit regardless of location, we strive to find people who meet our culture and values, have the skills to be successful and who would thrive having creative freedom to be the best they can be.

We may just be starting, but we already have an amazing team from around the globe from Argentina, Brazil, Croatia, Hungary, Ireland, Scotland and Spain. It made the European Championships more interesting!

How did we build our exceptional team? We have utilized existing networks and contacts in different countries. We have been introduced by Enterprise Ireland into their Embassy network who have been fantastic at local introductions into new jurisdictions, and we have benefited significantly from this relationship. We have been introduced to different types of firms including recruitment, consultants, solicitors, accountants, and legal firms. Enterprise Ireland have been a huge source of support and assistance as we grow.

When we recruit, we look for a cultural fit in the first instance from any prospective candidate followed by an appropriate role-based skills assessment. Background checks including references etc. are processed for all candidates. This approach has been very successful to date and has helped build a great team.

Communication is key to a successful business, and we are no different. We utilize the MS365 suite to communicate, plan, create tasks and more. We talk on a daily basis, use Teams for calls and messaging.

We have a monthly Town Hall for company updates and for each team to share a story and a monthly social event where we can let our hair down and have fun.

Diversity makes for a great workplace environment. We bring different perspectives, skills, viewpoints and cultural perspectives making it exciting and an amazing place to work.
Meet the rest of the team or book a demo
We have an incredibly talented team from all around the world and we'd love you to get to know them. So that's why we've asked Santiago, our talented developer a few questions to find out more about what makes him tick.
Hey Santiago, tell us a little about you?
I'm from La Plata city (near Buenos Aires), Argentina. I moved to Barcelona in October 2018 looking for a big change and it was an amazing decision. I studied Marketing in Argentina, but after one year in Barcelona I decided to become a web developer, and I'm so happy that I took that decision 🙂
What do you like most about your role with Pulse Market?
What I like from here is the amazing people who I work with, and the possibility to learn and grow as a developer surrounded by great and skilled team developers.

What is your biggest achievement to date (personal or professional)?
My biggest achievement was to move to Barcelona with only 2 bags and start over again in a new place and become a developer.

Given the chance who would you like to be for one day and why?
I would like to be Ken Block (rally driver) and drive all the cars that he drives in one day! 😄

Let's go through some quick fire questions to get to know you better Santiago.

1. What's can you see out of your window?
Is not a window, but through the backdoor of my apartment, I can see my skates, my longboard, color lights, and all my plants 🙂.

2. What celebrity would you like to meet for a cup of coffee?
I would like to meet Sabina, talk about his songs and ask about the craziest experiences that he lived.

3. Where's your favourite place in the world?
My favorite place in the world is where I'm living, Barcelona 🙂

4. What was your favourite subject in school?
My favourite subject was accounting.

5. What's your favourite music genre?
My favourite music genre is Rock I like to hear The Rolling Stones, Los Piojos, La Renga (and a lot of rock bans from my country).

6. Which song do you secretly rock out to when no-one is watching?
I secretly rock out a song called "Fantasmas" and the band is called Los Piojos.

7. What did you want to be when you were small?
When I was small I wanted to be a Vet 😮, I really like animals.

8. What's your favourite book, video game, movie or Netflix boxset?
My favourite video game is Bloodborne and my favourite movie is "As above, So below"

9. If you could go back in time, what year would you travel to?
If I could go back in time I would travel to 1400 and see how it was to live in the Middle Ages 😮

10. Pineapple Pizza. Yay or nay?
Yeeeeeaaahh!! Love it!

Did you know we have 15 people working for Pulse from 7 countries and speak 13 different languages between us? You can meet the rest of our growing team
At Pulse Market we are about making people smile while doing business. We do this by giving you the tools designed to do your job easily on an online platform that is beautifully designed.
As buyers and sellers log in to Pulse Market the first thing, they comment on is how beautiful the design is and how easy it is to use. It is no secret among the Pulse Market team that this is down to our talented designers working closely with our incredible team of software developers. Together they have designed and developed an online platform that is a joy to look at and a joy to use.
One reason first impressions are so positive is that it feels familiar and therefore comfortable to navigate. This is because our designers haven't over complicated functionality instead, they incorporated familiar conventions from good web design such as logo position, web friendly fonts, navigation buttons and many more subtle details.
The secret to the positive user experience on the platform is the designers work closely with our software developers to ensure the design not only looks beautiful but it seamlessly works in harmony with the back end of Pulse Market Platform.
The way the developers and designers work together is like an Olympic team carefully planning in great detail every step, every milestone and then working together in 'sprints' progressing each stage rapidly.
P.S You can get to know Mariana and Taise in a quick fire Q&A where they talk about their training, their time with Pulse Market and some fun facts too.
We have an amazingly talented team from all around the world and we'd love you to get to know them. So that's why we've asked Taise, our amazing UX and all things graphics a few questions to discover more about what makes her tick.
Hey Taise tell us a little about you? (your background, qualifications, which town/city your live etc)
I have my background in Graphics Design, working as a Designer for +8 years and with UX/UI Design for over 5 years. Recently, I completed a Master in Computing Science in Ireland. I live in Dublin city centre for the past 4 years and I am originally from Sao Paulo, Brazil.
Why did you want to work for Pulse Market?
I met Pulse through CCT College, where I completed my Master. They were looking for a UX/UI Designer who could understand the project and turn it into a real product. Had my first meet with Michael O'Shea and then David Lewis who presented me the project and I started working as an intern. After a month, things were going incredibly well and I was contracted. I am so happy to be part of this team.
What does a typical working day look like for you?
I start my day with a UX daily meeting with Mariana. We discuss what should be done during the day. When we have to create a completely new flow, we open a tool called InVision and we start discussing and drawing the flow in low-fidelity based on business requirements. After that, we validate the flow with business and developers' team. Once the design is validated, we start creating the UI on Figma. During my day, I have a couple of meetings with the team too.
What do you like most about your role with Pulse Market?
Designing a product with user centred approach is on the things that I most like. Creating amazing interfaces, having new discoveries about the product and its features and being part of a creative team with Mariana, makes my work much more pleasure.
What is your biggest achievement to date (personal or professional)?
My biggest achievement I think is being where I am. I left my home country 4 years ago and my only objective in that time was to learn English and to have an abroad experience for about 8 months. Being in Ireland all this time and having the possibility to work in a multi-cultural company doing something that I love is definitely my biggest achievement.
Let's get to know you a little better with a quick fire round questions
Given the chance who would you like to be for one day and why?
A chameleon, to see the world though his 360-degree vision.
1. What's can you see out of your window?
Liffey river
2. What celebrity would you like to meet for a cup of coffee?
A cup of coffee with Jeff Bezos.
3. Where's your favourite place in the world?
Tainha beach in Bombinhas Brazil
4. What was your favourite subject in school?
Arts
5. What's your favourite music genre?
Eclectic, but usually rock, pop, classical and Brazilian Popular music.
6. Which song do you secretly rock out to when no-one is watching?
A historia de Lily Braun (Lily Braun history) – Chico Buarque
7. What did you want to be when you were small?
Translator
8. What's your favourite book, video game, movie or Netflix boxset?
Video game: Super Mario / Crash Bandicoot
Movie: 13 going on 30
Netflix: Breaking Bad / Dexter
9. If you could go back in time, what year would you travel to?
80's
10. Pineapple Pizza. Yay or nay?
Naaay
Another month on and we're delighted to welcome three more experts to our team and Pulse.
Tim Murphy, Chairman
A Boston emigrant in Dublin, Tim has a long career in financial services, including in senior executive positions at IBT (now State Street), BNY Mellon and DMS Governance. More recently, Tim has focussed on corporate finance and investing in & supporting start-up fintech firms. As our new Chairman, Tim is looking forward to challenging the senior team at Pulse and helping them to build a truly scalable, global success. As an avid sports enthusiast, Tim is a loyal fan of his home-town teams of all stripes.
Cathal O'shea, Client Services Analyst
A Corkonian stranded in Dublin, Cathal joins older brother, Michael for the 2nd time, having previously worked with him in Delta Index. Cathal is a bit of a "start-up junkie"; he has worked at several smaller firms, including financial markets trading firm, Aldabra, and is very eager to roll up his sleeves at Pulse and to ensure our clients have a loud voice always in what we do! He likes playing football, watching movies and has a new passion for all things Greek, fresh from recent nuptials to his Greek bride, Petra! Top of their list, once Covid allows, is to get to Greece for their deferred wedding celebration.
Nina Krsticevic, Product Analyst
Former Dublin resident for many years, Nina has moved back to her roots and is currently living in the city of Osijek, Croatia. Nina has worked with RegTech firm, CSS initially as a client service analyst and then as a Project Manager, where she was mentored by our own John Ellis. Passionate about innovation and creative work (from big things such as building the Pulse Marketplace platform to making her own furniture and decorations). A keen cook who likes nothing more that baking and eating chocolate cake :). Nina also loves to sing, dance and play, but only because she has a 7 month old baby.
Nina previously worked with both John's and Michael at CSS and is really looking forward to re-joining them in this exciting journey and creating a product that everyone will love.