There's been a real buzz in my hometown of Glasgow with COP26 in the heart of my city for 2 weeks. It's been fascinating to see world leaders, politicians, businesses, activists, celebs, and people walking, cycling, sailing and flying into town from all over the globe.
Although I'm only a few miles away I was feeling one step removed from COP26. It was only the sound of helicopters buzzing overhead that was a stark reminder something major was happening across the river. As I doom scrolled through my news feed there was a sense of disappointment in COP26, accusations of green washing and empty promises. I decided to see for myself. So on a typical rainy Saturday in Glasgow, I headed out for a not so typical day across to the Science Centre for COP26. From the minute I walked into the Centre, the whole place was buzzing. The centre was filled with a sense of energy, enthusiasm and above all a sense of urgency around tackling the climate emergency.
What immediately struck me was the diversity of people and businesses present and that for me is significant. As a marketer I know the power of the story telling and how people will listen to a real-life story rather than the hard sell. Every person attending COP26 has their own community who they can share their unique story with and influence others - whether it's on social media, where they live or work. That's why I'm typing this now and hope you read this and ignore the cynical opinions and look to the millions of people taking action. As Reckitt says: 'From big changes to small habits we can all make a difference.'
Having worked with the team at Pulse Market since June I've been caught up with their passion for ESG. With my Pulse Market head on I spent the morning touring round the big-name sponsors like Microsoft, Sainsburys and Royal Bank of Scotland. However, it was the remarkable conversation I had with Marcus and Ollie of the coffee company North Star that was the most inspiring. Every chapter of North Star's story from starting up to having many, many outlets across the UK has been punctuated with doing better. Not only have they introduced the UKs first 100% compostable packaging, but they monitor every step of the supply chain and prioritise the suppliers needs to align with North Stars ESG values.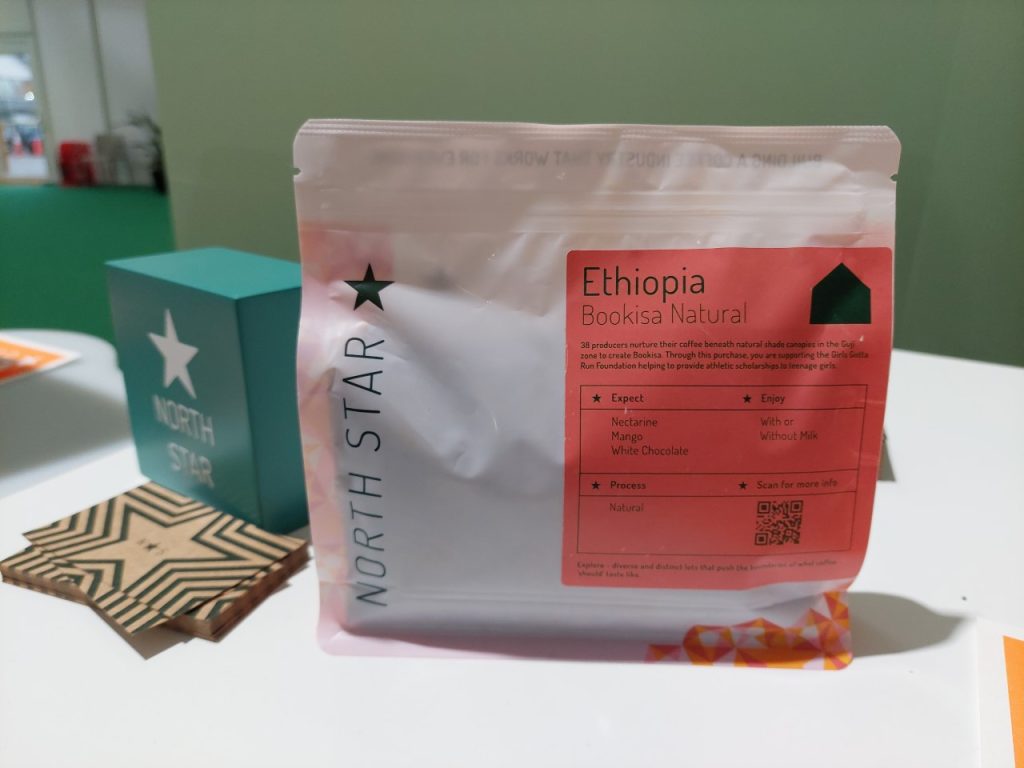 Working with Pulse Market I cannot help but think seriously about weaving ESG into the fabric of what I do in business, as marketeer and above all as a parent.
At COP26 I listened to the people behind the businesses who are driving change and that was a hugely positive experience for me. I do hope the politicians stepped off their podiums to listen to the individual stories being told by the scientists and the real people who travelled from the areas already experiencing the devastating impact of climate change.
I'm so very proud to be working with Pulse Market with founders who are driving change and weaving ESG into the fabric of the organisation, ready to change their story too.
I leave you with an 'S.O.S From The Kids' choir singing 'It's time to change the story' as it's their planet to inherit.