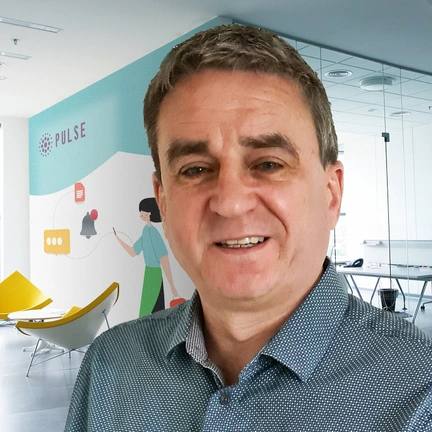 Diversity makes for a great workplace environment.
John Ellis, COO
As a co-founder of Pulse Market, it was a personal desire to be part of a diverse, dynamic and energetic company who had sustainable and ethical business practices at its core. Thankfully my co-founders all agreed, and we set off on an amazing journey.

At Pulse Market, we recruit regardless of location, we strive to find people who meet our culture and values, have the skills to be successful and who would thrive having creative freedom to be the best they can be.

We may just be starting, but we already have an amazing team from around the globe from Argentina, Brazil, Croatia, Hungary, Ireland, Scotland and Spain. It made the European Championships more interesting!

How did we build our exceptional team? We have utilized existing networks and contacts in different countries. We have been introduced by Enterprise Ireland into their Embassy network who have been fantastic at local introductions into new jurisdictions, and we have benefited significantly from this relationship. We have been introduced to different types of firms including recruitment, consultants, solicitors, accountants, and legal firms. Enterprise Ireland have been a huge source of support and assistance as we grow.

When we recruit, we look for a cultural fit in the first instance from any prospective candidate followed by an appropriate role-based skills assessment. Background checks including references etc. are processed for all candidates. This approach has been very successful to date and has helped build a great team.

Communication is key to a successful business, and we are no different. We utilize the MS365 suite to communicate, plan, create tasks and more. We talk on a daily basis, use Teams for calls and messaging.

We have a monthly Town Hall for company updates and for each team to share a story and a monthly social event where we can let our hair down and have fun.

Diversity makes for a great workplace environment. We bring different perspectives, skills, viewpoints and cultural perspectives making it exciting and an amazing place to work.
Meet the rest of the team or book a demo