We caught up with Pulse Market's busy Senior full stack developer Jose Manuel Fernandez this week to discuss the process of getting into software engineering and some exciting projects he has been working on.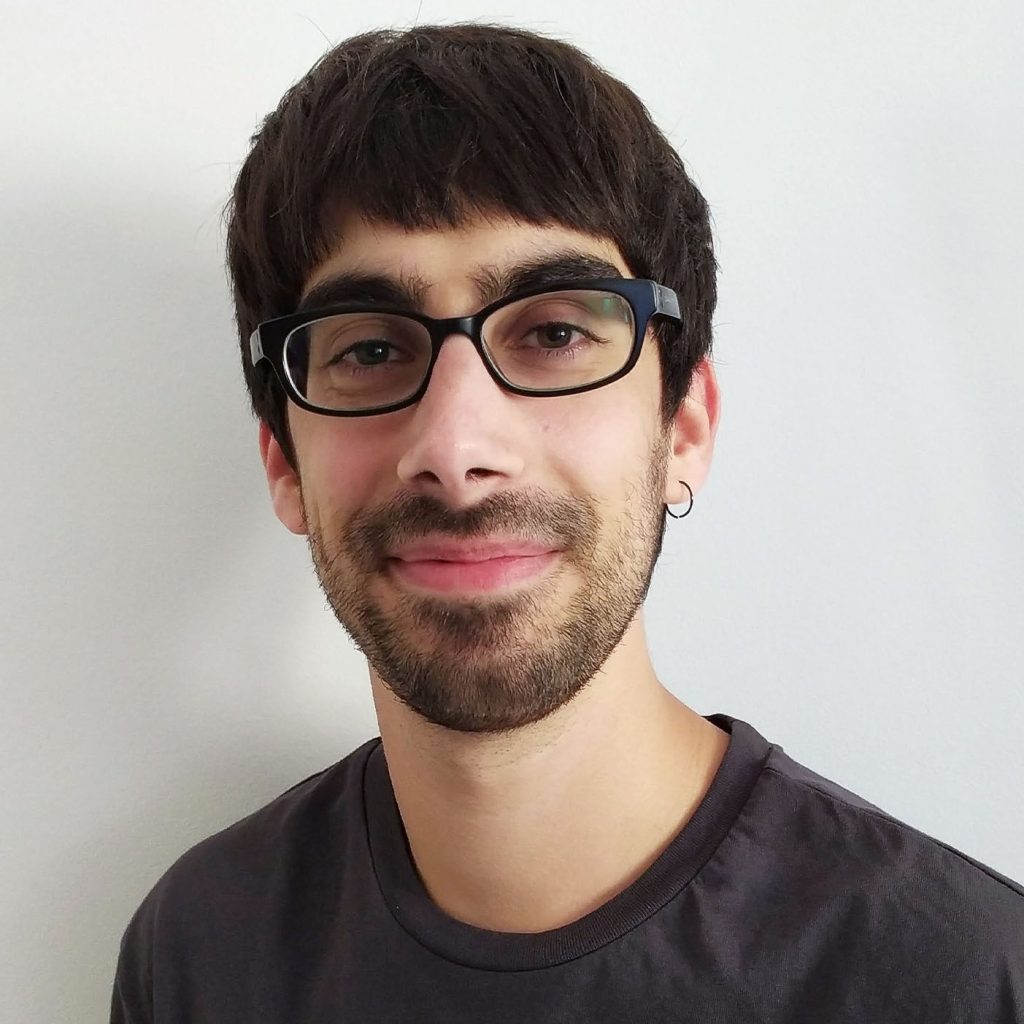 Tell us a little about you? (your background, qualifications, which town/city your live etc)
Hi!
My name is Josema, I am 27 years old, I am from Spain, and I live in the wonderful city of Sevilla, in the land of Olive oil, Andalusia, in the south of Spain.
I am a software developer with 5 years of professional experience, but with more than 10 years coding.
I quit university and studied something more real world studies instead of theoretical, something like a Bachelor's degree called Superior Degree, a 2 years computer science program.
I lived for 4 years in Dublin, but I moved back home due to the pandemic and thanks to support from Pulse.
How did you end up in software development? Where did you start?  
Honestly, it was my mom! I have always been hooked on how videogames work and how do websites work, so as I grew up, I kept increasingly interested on the "how's" of how things were done, and I just ended up reading about coding. When I was 14, I bought a book from the 90s on how to build a website in HTML and CSS and ended up creating a black and white retro website and was absolutely flabbergasted about it.
When I was younger, I did not think you could make a serious career out of the web industry, I always thought that you could only be a genius developer, so when I had to choose a career, unbelievably, I was between History, Lawyer, and Physics. My mom made me snap out of it and forced me to study what she always knew I wanted to study!
What do you love about development work and your role as a full stack developer?  
What I love about developing is the art side of it. You have an objective, a vision if you will, whether is something big as creating a whole business or just a simple feature your website needs. This vision then leads to planning and thinking, then you design and finally you make it real through coding.
You just made something intangible become tangible, and that is art. Not as fancy and awesome as creating a statue or a building, but still followed the same artistic path of creation.
I always thought of me as a thinker and not a coder. I am sure that there are people who can write code as good as I could in a shorter time, however they usually spend less time thinking about the whole picture than I do. I love that side of the development process. And that is precisely what I do for Pulse and what it is required of me, think about 1 or 2 step ahead of what we are developing to get to the place we want to in a faster time, with a better quality and way more stable than the rest of start-ups.
What projects have you enjoyed working on the most and why?
I think the project I loved the most is the Asset Repository from our Pulse website. Designing how virtual files and folders will behave and must exist in our Databases to replicate a file explorer that everyone has in their computers was quite challenging and fun.
What have you been proud of to date (personal or professional)?  
The asset repository! We had so many sessions with the team and so many options on how we could implement re-usability, folder structures and so many head scratches that when we were done, and we had the plan written down I was so happy. The result is something to be proud of.
What advice would you give to somebody who wants to get into software development?  
Choose a technology that you think you might like, say Typescript, stick with it until you understand what you are typing and where you are writing things.
Ask, do not be afraid of asking, but always research first. We could not do our day jobs without Google and everything you are facing has been already answered and solved in forums.
And lastly, quoting my coding teacher, "in coding, everything is an object. Yes, really, everything". You can think about a movie, a movie theatre, or a movie shop, but all of them will be in their tiny imaginary capsule, contained within it, with their own properties, because all of them are objects
Anything you are excited about coming up? 
On a professional level I am quite excited to see how we can build the foundation on Pulse and how can we become what we should, a billion-dollar company!
On a personal level, I am reading the whole Brandon Sanderson fantasy universe of books; I am quite thrilled about it, loving all of them and wanting to finish all of them so I can know more about it!
Let's get to know you a little better Josema with a quick fire round questions
What's can you see out of your window?
A typical 'andalusian' patio.
What celebrity would you like to meet for a cup of coffee?
Matt Welsh from While She Sleeps or Brandon Sanderson. Even the 2 of them at the same time, it would be a cool experience.
Where's your favourite place in the world?
I don't think I have a favourite place in the world right now. I'd say my home as boring as it sounds!
What was your favourite subject in school?
Physics – yep, I know...
What's your favourite music genre?
Heavy metal – yep, I know
Which song do you secretly rock out to when no-one is watching?
The man by Taylor Swift – yep I know.
What did you want to be when you were small?
A game developer
What's your favourite book, video game, movie or Netflix boxset?
Shadow of the Colossus, a video game.
If you could go back in time, what year would you travel to?
Punic wars times. Just for the sake of true curiosity and lifestyle, although living on those times was not that fun.
If you'd like to learn a bit more about Josema and his work here at Pulse Market check out our features page.