Come along and join Pulse Market at an exciting new event for the rapidly growing Scottish Tech Sector: The Digital DNA.
The event is being held at Glasgow's SEC on Wednesday, 28 of September and it is free to attend.
We're Upstart Stars 2022
We're thrilled to share the fantastic news that Pulse Market has been selected by Digital DNA as an 'Upstart Star 2022'. Competition was tight for a place, and we are proud to be one of only 14 to showcase our business alongside some of the most exciting start-ups from across Scotland.
We are delighted to be exhibiting in the Startup village at Digital DNA Glasgow. Be sure to drop by and visit us – we'll be easy to find in the start-up showcase area.
Find our stand and talk to our team about Pulse Market the vendor risk management and procurement platform that makes supplier management simple and easy.
It is an event that is not to be missed. Digital DNA promises to be a busy day packed full of top industry speakers, live Q&As, workshops and networking opportunities for anyone interested in the world of technology.
Digital DNA welcomes all who are interested in the exciting Scottish Tech Sector and you can get your unlimited community pass here: https://digitaldna.org.uk/community-pass-for-ddna-glasgow-2022/
If you want to schedule time in our diary then please email John Ellis
Pulse Market is proud to sponsor the Causeway Exchange Network ESG business seminar. We'll be joined by event supporters Enterprise Ireland on 6 of October, in Edinburgh, at the stunning Waldorf Astoria.
As you know here at Pulse Market we love partnering with organisations that champion SMEs and make doing business simpler. That's why we're delighted to share this exciting news that we're sponsoring Causeway Exchange's next business seminar: 'ESG and supplier management - the truth about finding your competitive advantage'.
Buy your tickets today from Causeway Exchange
About the seminar
Pulse Market, Causeway Exchange and Enterprise Ireland are bringing experts from Scottish and Irish blue-chip businesses, procurement bid teams and ESG/Net Zero experts together to discuss the biggest challenges businesses face in relation to ESG and suppliers as we face a recession.
The panel of experts will present best practice in supplier management and show how these strategies can be implemented in your business so as to attain your ESG goals.
Why the theme ESG and supplier management?
Environmental, Social and Governance (ESG) rules, alignment and enhancements have been at the heart of many business requirements in the recent years. None more so than with the rise of awareness following COP26 in Glasgow in 2021. Businesses are now looking for their suppliers to act, raise their game, and be accountable/aligned with their vision.
Whilst ESG has been a key business issue for some time, a greater need has arisen to have total accountability for you suppliers and supply chain. Recent events such as the Russian invasion on Ukraine, and the sanctions imposed on Russia, have ignited a demand for suppliers to be fully accountable and understand where they are buying their goods and services.
Suppliers having total clarity (look-through) of their suppliers, with due diligence completed, validation of infosec, and accreditation across ISO, ESG are the businesses staying ahead of the pack and winning business. Discover how your business can gain the competitive edge by coming along to the Causeway Exchange business seminar.
Buy your tickets today from Causeway Exchange
(Tickets £35 for Causeway Exchange Members £50 for non members)
Follow our socials to hear more from the panel experts and be the first to hear the exciting updates about this event.
Join us and hear from a panel of procurement specialists.
Register now for the Procurement in the Digital Age Webinar starting at 8.45am - 9.45am on Wednesday 8 of June.
The theme for the day is Procurement in the Digital Age – it's a game changer. The session promises to be an informative discussion with a panel of visionaries and experts who are transforming the world of procurement.  
Introducing the Panel
What's covered?
A new perspective on digitisition
Can sustainability and procurement work in harmony
Is technology transforming procurement or do we still have some way to go?
Current and emerging trends
We'd love you to join us.
We are delighted to be hosting our first webinar with a strong panel of speakers from the greener business world and 4th sector. We have chosen to host the 'Invest in our Planet' webinar on Friday, 22 of April to coincide with Earth Day.
Come along to the webinar for a lively and informative discussion. Discover practical steps you and your organisation can take to help your people and the planet.
Register for Invest in Our Planet Webinar
We'd like you to get to know our speakers so here are some short introductions so you can get to know them a little bit better.
Gavin Tweedie
Gavin Tweedie is the co-founder and chairman of the social enterprise Net Zero Nation Ltd and Scottish Net Zero community which he helped establish in January 2021 with the Scottish Business Network and James Napier at CBN Expert. The organisation has grown to over 1000 members and mobilised over £1bn in annual revenues to sign up to the UN Race to Zero.
Discover more about Net Zero Nation
Ellie Marshall
Ellie Marshall's role at award-winning Scottish solutions business Eco involves driving forward new ideas, bringing people together and delivering results which enable the firm to lead where others follow. As Executive Assistant to Managing Director and founder Eddie Black, she plays a central role in the adoption and development of innovations including the launch of EcoGoZero, the company's portfolio of net zero products.
Discover more about Eco
David Reid
Fuel Change is a social-enterprise movement that taps into the potential of Scotland's youth to solve the decarbonisation challenges faced by industries worldwide.
Discover more about Fuel Change
Aimee Doole
Aimee Doole is passionate about collaborating with businesses on their Net Zero journey and showcasing the role of culture and technology in creating a mindset where businesses can drive positive change - prioritising their people, the planet and profit with no trade off. Aimee's background is in strategy, marketing and communications and she has had over 10 years in the strategic brand development space primarily in the technical and engineering world. Her energy and enthusiasm has allowed brands to reach new heights across a wide variety of industries and gain national recognition and multiple awards. An accredited Workplace Innovation Practitioner, Aimee has also led many cultural and people engagement initiatives to support business growth and is regularly asked to speak at conferences both in the UK and internationally.
Discover more about Booth Welsh
David McDonald
David qualified as a management accountant with Scottish Equitable and is a seasoned Finance and Operations Director with board level experience in several sectors. As Director of Sustainable Development at UNITE Group plc, he was responsible for leading the strategic response to the emerging low carbon landscape within property development and operations. David has been involved in policy work, and helped to develop and present the first renewables route map to HM Treasury and to a parliamentary committee in 2001. He is an expert in capital investment appraisal for renewable energy and infrastructure assets.
John Dowdall
From Dublin, Ireland, John has worked in the funds industry for more than 25 years. In his early working life this was in financial services firms in the newly growing International Financial Services Centre in Dublin, with firms like Fortis (now BNP Paribas) Banque International a Luxembourg (now RBC) & Investors Bank & Trust (now State Street).
After that John Moved into the data and regtech market with SIX Financial & MoneyMate , where he created the regtech firm Silverfinch.
Discover more about Pulse Market
We'd love you to join us for the Invest in Our Planet webinar.
You can find out more about the Earth Day webinar here
Join us on zoom for our Earth Day Webinar at 8.45am - 9.45am on Friday 22 of April 2022.
The global theme for the day is 'Invest in Our Planet'. That's why we are gathering a panel of experts from six different organisations with a shared passion for helping individuals and businesses reduce carbon emissions and urgently tackle climate change.
Register for our Earth Day webinar today.
The event will be a fantastic opportunity to be part of the conversation and you will take away a plan of action to help your people, your partners and the planet.
The lively session promises to be an energetic, informative and interactive discussion with a panel of experts from the greener business world.
What is Pulse Market doing for Earth Day?
At Pulse Market we want to be a business that does more than just talk about climate change. That's why on World Earth Day we're giving away our ESG Passports to webinar attendees.
We don't want you to miss out!
Reserve your space today and guarantee an ESG Passport for free for your organisation.
Register for Earth Day Webinar here
If you are unable to attend on 22 April, you can still register to receive both the webinar recording and a Pulse Market ESG Passport.
You can visit Earth Day website to find out more about the movement that has been growing since 1970.
We're looking forward to you joining our webinar on Earth Day 2022.
Register for our Earth Day webinar today.
The Pulse Marketplace Product team is currently recruiting for a Junior Product Analyst to join our rapidly growing team.
This is initially a 6-month contract with the opportunity for it to become a permanent role. Our company is based in Dublin, however this is a remote role where you will be joining an amazing, friendly and supportive team located across Europe.  
At Pulse Market you will be joining a team who embrace a challenge and are determined to push the boundaries. We love what we do and enjoy bringing others on our journey. We are excited by change and evolution. Our focus is on building a solution that makes our clients experience great and bring joy to our team too.  Above all we strive to be better for good.  
Job Purpose: 
As a Product Analyst you will work in an agile software development environment researching market and user requirements. You will play a role in delivering our vision and product road map. You will achieve this by collaborating with the product management and engineering teams to create new and innovative features & functionality on Pulse Marketplace. Defining product requirements, assessing alternative approaches and recommending the optimum approach that best fits the end customer needs and desires.
This is a detail orientated role, with lots of room to apply and gain further knowledge within the product environment and across the organisation. You will work closely with product management to build and prioritise the product roadmap. Also work in a collaborative environment with distributed multi-discipline teams across diverse geographies.
If this sounds like you download and view full Junior Product Analyst Job Description
How to apply
Send a 2-page CV with a covering letter by email to nina.krsticevic@pulsemarket.com 
At Pulse Market we are always looking for ways to do better and be greener. So we decided to survey our global team to find out how green are we.
You can check out the results below and read our 6 top tips for more sustainable living.
Here are some simple ideas for your business to become more environmentally friendly
ESG reporting is top of mind for organisations in 2022 and beyond. But who is ready?
While larger organisations are appointing heads of sustainability or head of impact many smaller organisations are struggling to keep up and are feeling overwhelmed.
There are many ways businesses can become more environmentally friendly. Some small changes include:
Switching off equipment when it is not in use
Using recycled paper and ink cartridges
Encouraging employees to take public transport or cycle to work where possible
Installing energy-efficient light bulbs
Swapping to biodegradable cleaning products
Using reusable cups and water bottles
Composting food waste
Make a donation to an environmental charity or cause.
Individuals can also contribute to sustainable procurement and ESG initiatives by:
Buying products from companies that prioritise sustainability
Reducing the amount of waste they produce by recycling or reusing items instead of throwing them away (e.g., shopping bags made out of plastic bottles) and donating unwanted clothing to charity shops.
Choosing low carbon footprint alternatives like electric cars over petrol vehicles, which produce more CO₂ emissions per mile traveled due to combustion engines being less efficient than batteries.
Making a donation to an environmental charity or cause can also help further these initiatives because the money donated provides funding for research on how we can make our lives greener and more sustainable.
More and more consumers are making environmentally focused decisions it is driving positive change - this is having a knock on effect on supply chains. To help financial services buyers we designed the ESG Passport. It is a turnkey solution that is simple, educates and aligns buyers and suppliers ESG goals and vision.
Read about our ESG Vision
We caught up with Pulse Market's busy Senior full stack developer Jose Manuel Fernandez this week to discuss the process of getting into software engineering and some exciting projects he has been working on.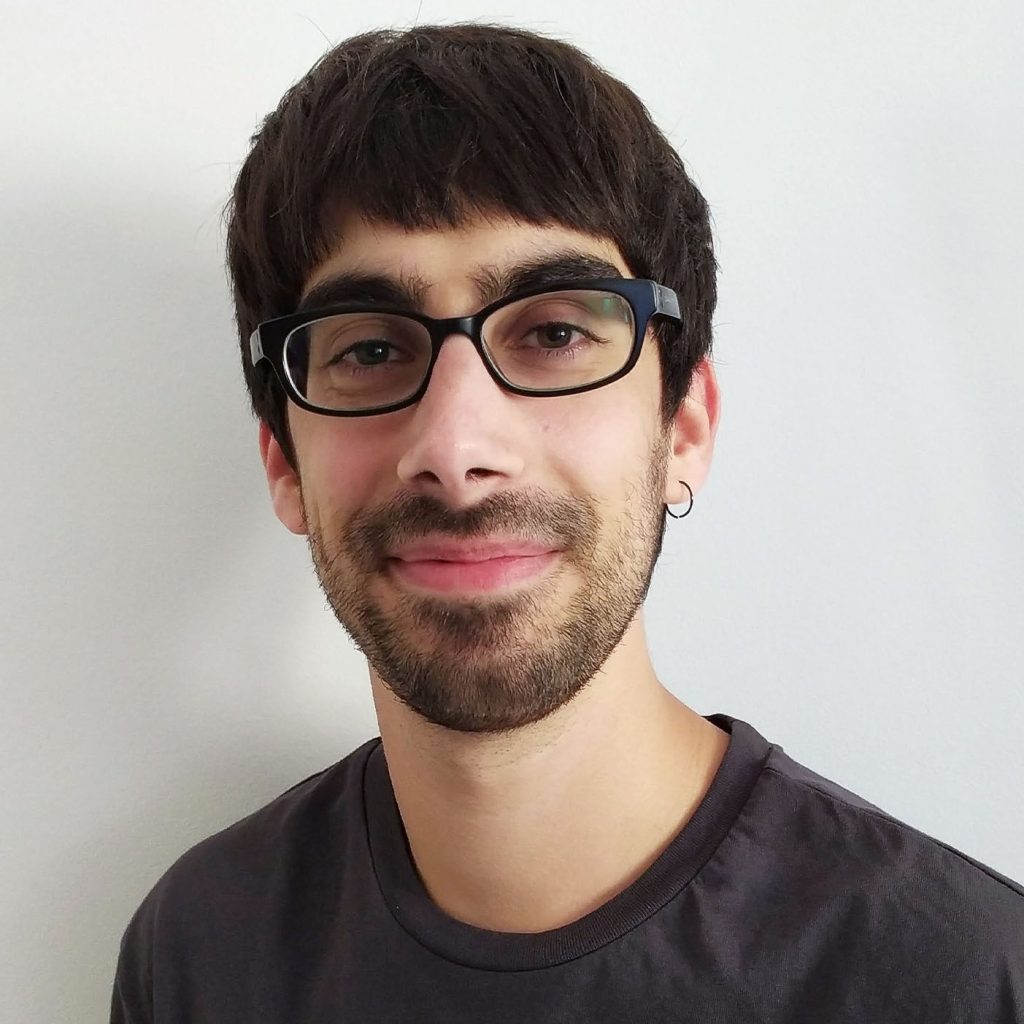 Tell us a little about you? (your background, qualifications, which town/city your live etc)
Hi!
My name is Josema, I am 27 years old, I am from Spain, and I live in the wonderful city of Sevilla, in the land of Olive oil, Andalusia, in the south of Spain.
I am a software developer with 5 years of professional experience, but with more than 10 years coding.
I quit university and studied something more real world studies instead of theoretical, something like a Bachelor's degree called Superior Degree, a 2 years computer science program.
I lived for 4 years in Dublin, but I moved back home due to the pandemic and thanks to support from Pulse.
How did you end up in software development? Where did you start?  
Honestly, it was my mom! I have always been hooked on how videogames work and how do websites work, so as I grew up, I kept increasingly interested on the "how's" of how things were done, and I just ended up reading about coding. When I was 14, I bought a book from the 90s on how to build a website in HTML and CSS and ended up creating a black and white retro website and was absolutely flabbergasted about it.
When I was younger, I did not think you could make a serious career out of the web industry, I always thought that you could only be a genius developer, so when I had to choose a career, unbelievably, I was between History, Lawyer, and Physics. My mom made me snap out of it and forced me to study what she always knew I wanted to study!
What do you love about development work and your role as a full stack developer?  
What I love about developing is the art side of it. You have an objective, a vision if you will, whether is something big as creating a whole business or just a simple feature your website needs. This vision then leads to planning and thinking, then you design and finally you make it real through coding.
You just made something intangible become tangible, and that is art. Not as fancy and awesome as creating a statue or a building, but still followed the same artistic path of creation.
I always thought of me as a thinker and not a coder. I am sure that there are people who can write code as good as I could in a shorter time, however they usually spend less time thinking about the whole picture than I do. I love that side of the development process. And that is precisely what I do for Pulse and what it is required of me, think about 1 or 2 step ahead of what we are developing to get to the place we want to in a faster time, with a better quality and way more stable than the rest of start-ups.
What projects have you enjoyed working on the most and why?
I think the project I loved the most is the Asset Repository from our Pulse website. Designing how virtual files and folders will behave and must exist in our Databases to replicate a file explorer that everyone has in their computers was quite challenging and fun.
What have you been proud of to date (personal or professional)?  
The asset repository! We had so many sessions with the team and so many options on how we could implement re-usability, folder structures and so many head scratches that when we were done, and we had the plan written down I was so happy. The result is something to be proud of.
What advice would you give to somebody who wants to get into software development?  
Choose a technology that you think you might like, say Typescript, stick with it until you understand what you are typing and where you are writing things.
Ask, do not be afraid of asking, but always research first. We could not do our day jobs without Google and everything you are facing has been already answered and solved in forums.
And lastly, quoting my coding teacher, "in coding, everything is an object. Yes, really, everything". You can think about a movie, a movie theatre, or a movie shop, but all of them will be in their tiny imaginary capsule, contained within it, with their own properties, because all of them are objects
Anything you are excited about coming up? 
On a professional level I am quite excited to see how we can build the foundation on Pulse and how can we become what we should, a billion-dollar company!
On a personal level, I am reading the whole Brandon Sanderson fantasy universe of books; I am quite thrilled about it, loving all of them and wanting to finish all of them so I can know more about it!
Let's get to know you a little better Josema with a quick fire round questions
What's can you see out of your window?
A typical 'andalusian' patio.
What celebrity would you like to meet for a cup of coffee?
Matt Welsh from While She Sleeps or Brandon Sanderson. Even the 2 of them at the same time, it would be a cool experience.
Where's your favourite place in the world?
I don't think I have a favourite place in the world right now. I'd say my home as boring as it sounds!
What was your favourite subject in school?
Physics – yep, I know...
What's your favourite music genre?
Heavy metal – yep, I know
Which song do you secretly rock out to when no-one is watching?
The man by Taylor Swift – yep I know.
What did you want to be when you were small?
A game developer
What's your favourite book, video game, movie or Netflix boxset?
Shadow of the Colossus, a video game.
If you could go back in time, what year would you travel to?
Punic wars times. Just for the sake of true curiosity and lifestyle, although living on those times was not that fun.
If you'd like to learn a bit more about Josema and his work here at Pulse Market check out our features page.
It felt like we finished 2021 with a few intense weeks of discussion around what could be done do maintain the target of 1.5 degrees at COP26 and then we fell into the world of Covid again and what it would mean for Christmas. It was really a jump from COP to Omicron . The big question is, was COP26 just 15 minutes of fame for ESG or should we expect more focus in 2022 and beyond.
The news since COP26 has been driven by Covid numbers and Covid drinks parties. This somewhat masks what is going on behind the scenes when it comes to environmental targets where governments are implementing measures with a view to 2030 initially and more broadly 2050. The social side of things may not have diarised targets, but is still front and centre in minds in particular with migration (somewhat climate driven) in the UK & EU, but also gender safety aspects in particular in Ireland the incredibly sad news about 23 year old Ashling Murphy who was 'just going for a run'.
Governance and regulation will be what drives much of our focus as an industry in the coming decade, but lets leave that for next time and try some crystal ball gazing of what to expect.
Post COP26, we can review the outcome and assert that 1.5 is still alive. But what does this mean for companies? 2050 is 28 years away. I've never seen a business plan for a 30 year horizon, so is it really possible to do so? Maybe not, it may be better to look at this as 7 Olympics, 7 world cups or 14 Ryder cups, whichever takes your fancy. The focus on the model athletes use to train for such events is something industry can use to develop more near term targets and more achievable goals.
And we can see this happening in the markets as has been reported about State Street Global Advisors "One of the key expectations set by SSGA is a requirement for disclosure from companies aligned with TCFD recommendations, including reporting on board oversight on climate-related risks and opportunities, Scope 1 and 2 greenhouse gas (GHG) emissions, and targets for emissions reduction".
Expect to see more of this going forward as others line up similar programmes. Expect more questions on ESG to hit your desks from not just clients, but also employees or potential employees. Expect your firm to be, if not rated, at least judged on your actions.
Time to start training your firm for the first of those 7 Olympics!
John Dowdall, CRO Pulse Market
For more info about our ESG passport contact John Dowdall today or get all the details at ESG Passport